2003-2004
The Lewis & Clark Expedition
Few adventures captivate so many for so long as has Lewis and Clark's. Meriwether Lewis and William Clark are spoken as one. And it is truly more than a name. Theirs is a transcending event of American heritage. A saga indelibly etched by the Corps of Discovery, President Thomas Jefferson, and the Louisiana Purchase which, while not the catalyst for the expedition, became its underlying reality of a new and mostly unexplored American West. Now, 200 years later the Lewis and Clark expedition is a beacon of America, the continent and its people. During a nearly three year trek the Corps of Discovery of about 40 men including Clark's slave York-and later too the invaluable Shoshone woman Sacagawea, her husband Toussaint Charbonneau and infant son John Baptiste--hauled 3,500 pounds of equipment and ascended the Missouri River to its headwaters, crossed the continental divide, by way of the Columbia River reached the Pacific Coast, and paddled back to St. Louis, Missouri, where they arrived on September 23, 1806. The Corps of Discovery suffered the death to illness of Sergeant Charles Floyd near present Sioux City, Iowa, but lost no one else. It established a remarkable and largely unsurpassed record of friendly contact with Native peoples, marred only by the death of two Blackfeet. Had it not been for Lewis and Clark's skill and good fortune in relying upon the Indians they met along the way, the Corps of Discovery would have failed. Once they pushed off for the upper reaches of the Missouri River in April 1805 they were unheard of for over a year. Their expedition actually was given up for dead by virtually all, save for Thomas Jefferson. But return they did. The Lewis and Clark expedition was a triumph comparable or surpassing that of the Apollo lunar program. The expedition was well planned and deftly executed. In faithfully carrying out Jefferson's instructions, Lewis and Clark balanced the goals of a scientific, commercial, political and military expedition with the realities of the uncharted American West. Their contribution is too voluminous to mention beyond a few highlights: the end of the legendary Northwest Passage, maps and descriptions of the western interior of North America, American Indian ethnography, cataloging and sampling of wildlife. Not least and precedent setting was the first democratic vote by all members of the Corps of Discovery upon reaching the Pacific.
The elemental clarity of Lewis and Clark comes from journals they kept and collections made. Exactly where they camped, however, often is unknown and a vexing issue, as there are so few well documented locations one can revisit today. Our focus in this lectureship is to provide a larger historical, archaeological and ethnological context for the expedition, and especially the many Indian tribes upon whom their survival depended. We begin with a combined, two-day Louisiana Purchase Conference on November 20-21. The Louisiana Purchase Conference concludes with the Stigler lecture by W. Raymond Wood about Lewis and Clark at Fort Mandan in present North Dakota. Next the lecture in early February by Kenneth M. Ames picks up their trail on the Pacific Coast, and the people they met. Our final lecture in late March is by Gary E. Moulton, the historian and editor of the Lewis and Clark journals, who speaks about their legacy.
We invite you to meet our speakers at the informal receptions held in their honor following their lectures.
November 20, 2003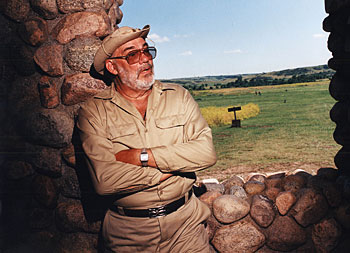 W. Raymond Wood, Ph.D
Professor Emeritus of Anthropology, University of Missouri-Columbia
Lecture:
Lewis and Clark and Their Neighbors at Fort Mandan
Giffels Auditorium
6:30 p.m.
W. Raymond Wood is a senior archaeologist and ethnohistorian. He is a terrific listener, an accomplished storyteller, and has an infectious enthusiasm for people of all walks of life. Archaeology, ethnohistory, and Quaternary paleoecology of the North American Great Plains and Midwest are prime interests. The archaeology of World War II and the historical cartography of the Missouri River figure prominently too. Wood is a native of Gordon, Nebraska, and a graduate of the University of Nebraska majoring in Anthropology and English; his doctorate is from University of Oregon. From 1961 to 1963 he was Curator of Anthropology, University Museum, University of Arkansas-Fayetteville, and directed excavations at the Denham and Crenshaw mounds, and Bushwhack and Breckenridge shelters, Arkansas. Since 1961 he has held faculty positions at University of Missouri-Columbia. Wood is a recipient of the Byler Distinguished Professor Award, College of Arts and Sciences, University of Missouri-Columbia, and Plains Anthropological Society Distinguished Service Award and Founder's Award. He has edited American Antiquity, the premier journal of North American archaeology. From 1998 to 2000 he was Coordinator for Prehistory, Smithsonian Institution's Handbook of North American Indians, Vol. 13, Plains. He has been a consultant for the Lewis and Clark editorial project, Center for Great Plains Studies, University of Nebraska-Lincoln; and of Lewis and Clark in North Dakota, State Historical Society of North Dakota. Pertinent to his lecture are his books, An Atlas of Early Maps of the American Midwest: Part II, Karl Bodmer's Studio Art: The Newberry Library Bodmer Collection, and Prologue to Lewis and Clark: The Mackay and Evans Expedition.
February 5 , 2004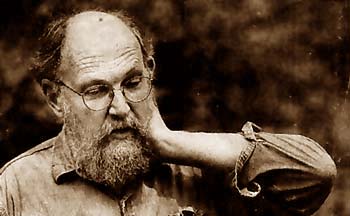 Kenneth M. Ames, Ph.D.
Professor and Chair of Anthropology/Acting Director, Chicano/Latino Studies Department of Anthropology, Portland State University, Portland, Oregon
Lecture:
People on Nchi?Wana (The Big River): The Pacific Northwest at the Eve of Lewis and Clark
Giffels Auditorium, Old Main
7:30 p.m.
Kenneth M. Ames has worked at Portland State University since 1984. His doctorate in Anthropology is from Washington State University. He has conducted archaeological field research in western North American since 1968, and along the Lower Columbia River since 1984. He is senior author, with Herbert Maschner, of the book Peoples of the Northwest Coast, Their Archaeology and Prehistory, published by Thames and Hudson, London, in 1999. This book is now the authoritative reference on this region's prehistory and people. He regularly contributes scholarly works to American Antiquity, Antiquity, Journal of Field Archaeology, Annual Reviews of Anthropology, Arctic Anthropology, North American Archaeology and American Anthropologist. In 2000, he was awarded a grant as a "Cultural Significant Person" by the Japanese Foreign Ministry, and is currently developing research interests in Japan. Among his specialties are the archaeology of western North America and the subject of complex hunter-gatherers, such as the Chinookan peoples of the Lower Columbia River Region with whom he is conducting cooperative research. Ames' recent field research has focused on the Cathlapotle Town site, the location of a Chinookan town visited and described by Lewis and Clark on their return trip in March, 1806, and that provides insight into Chinookan life, economy, and social organization before and during the early stages of the fur trade.
March 25 , 2004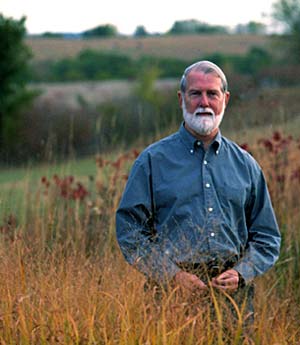 Gary E. Moulton, Ph.D.
Thomas C. Sorensen Professor of History, University of Nebraska-Lincoln
Lecture:
The Living Legacies of Lewis and Clark
Giffels Auditorium, Old Main
7:30 p.m.
Gary E. Moulton is Thomas C. Sorensen Professor of History at the University of Nebraska-Lincoln, a recipient of its Distinguished Teaching Award and Outstanding Research and Creative Activity Award. He is editor of the Journals of the Lewis and Clark Expedition. Moulton began the editing project in 1979 with support from the UNL Center for Great Plains Studies, the American Philosophical Society, Philadelphia, and the National Endowment for the Humanities, Washington, D.C.; he completed the thirteen-volume edition in 1999. Moulton's research interests are historical editing, the exploration of the American West, and American Indians. Among his publications are a biography of Chief John Ross of the Cherokees (1978), a two-volume edition of his papers (1985), and the journals of the Lewis and Clark expedition (1983-2001). Significant research awards include the Award of Meritorious Achievement from the Lewis and Clark Trail Heritage Foundation in 1988, and the J. Franklin Jameson Prize for Outstanding Editorial Achievement from the American Historical Association in 1990. Moulton was a consultant for Ken Burns' 1997 film, "Lewis and Clark: The Journey of the Corps of Discovery," and in 1998 he served as an advisor to the United States Mint on the design of the one-dollar Sacagawea coin; he was also an advisor for National Geographic's Lewis and Clark IMAX film. Moulton was scholar-in-resident at Fort Clatsop National Memorial, Astoria, Oregon, in 1999, and at the Lewis and Clark Interpretive Center, Great Falls, Montana, in 2000. Most recently President and Mrs. Bush invited him to the White House to give a presentation in honor of their initiation of the Lewis and Clark bicentennial.
Acknowledgements
In addition to the Robert L. Stigler, Jr. Trust, the J. William Fulbright College of Arts and Sciences generously augmented funds for this year's lectures.