2016-2017
Spanish Conquistadors, Colonists, and Native American Chiefdoms in the American South
Thursday, February 16th 6:00pm
Giffels Auditorium, Old Main 201, University of Arkansas
Chris Rodning, PhD, Associate Professor of Anthropology at Tulane University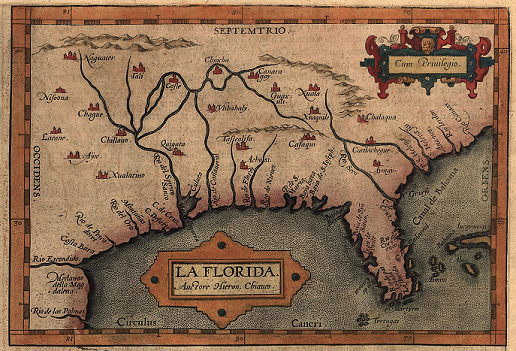 In recent decades, archaeologists and historians have traced the routes of Spanish colonial expeditions across the American Southeast, a region then known as La Florida. This talk examines what we have learned about sixteenth-century Spanish colonialism in the American South, as well as Native American responses to it. Archaeological excavations in the Native American settlement of Joara and the Spanish colonial outpost Fort San Juan and Cuenca in western North Carolina shed light on how Spanish colonization transformed northern La Florida from 1566-1568. Colonial strategies shifted from exploration and military installment of missionization and trade, bringing profound change in North American communities.
Early Celtic "Princely" Hillforts:
Understanding socio-archaeological problems through landscape archaeology
Thursday, March 9th 6:00pm
Giffels Auditorium, Old Main 201, University of Arkansas
Axel Posluschny, PhD, Head of Research, Celtic Mesuem of Glauberg and Visiting Scholar, Joukowsky Institute for Archaeology at Brown University
During the middle part of the 1st millennium BC, a number of fortified hilltop settlements in Transalpine Gaul, a region corresponding to southern Germany, appear to have become richer and more powerful than contemporary sites in that region. Past analysis of these Celtic "Princely Sites" ('Fürstensitze' in German) have focused on the archaeological finds from these settlements and accompanying rich graves.
This talk will discuss recent research that reconstructs the archaeological landscapes around Fürstensitze using spatial tools like geographic information systems (GIS), geophysics, and Light-distancing and ranging (LiDAR). It will discuss the Celtic Princely Sites as proto-urban or even urban centers--seats of powerful emerging chiefdoms--in Iron Age Europe.
"Moving Mountains and Liberating Dialogues": My Journey Toward Creating a Black Feminist Archaeology
Tuesday, April 11th 6:00pm
Gearhart Auditorium, Gearhart Hall 0026, University of Arkansas
Whitney Battle-Baptiste, PhD, Associate Professor of Anthropology, University of Massachusetts, Amherst
Black Feminist Archaeology demonstrates, through an analysis of the material past, a method to enhance the texture and depth of what we understand about the experiences of captive African peoples. It further creates an archaeology that can be directly linked to larger quests for social and political justice. This presentation will be about how the speakers identity informs her research and how African Diaspora archaeology and Black Feminist theory can create conversations that matter for generations to come.